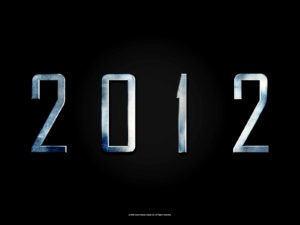 Here were some of my favorite things of 2012 in movies, music, TV, etc.
Movies
I still haven't seen most of the best movies released this year so they won't make this list (i.e. Les Miserables, Silver Linings Playbook, Cloud Atlas, Lincoln, Zero Dark Thirty, etc.). Here are my favorite movies that I did see that were released in 2012.
Prometheus – Love Ridley Scott so this did not disappoint. Stunning and thought-provoking.
The Avengers – The biggest box office of the year with over $1.5 Billion! Fun and action-packed!
The Words – Big Bradley Cooper fan. Loved the premise

to

this story. Writer stumbles across an unpublished work and achieves massive success but the real author finds him.
Dark Knight Rising – Love Christopher Nolan so this was a thrill.
Seeking a Friend for the End of the World – Surprisingly touching comedy about the end of the world with a shocking ending that I did not expect.
Favorite Music of 2012
Somebody That I Used to Know – Gotye
Don't You Worry Child – Swedish House Mafia
Wide Awake – Katy Perry
Everybody Talks – Neon Trees
Burn it Down – Linkin Park
Gotye "Somebody that I used to Know" was an international phenomenon that scaled the charts in dozens of countries including the USA. It finished number one on Billboard Magazine's Hot 100 songs of the year, edging out the annoying "Call Me Maybe".

Another favorite song for me that also achieved international success was "Don't You Worry Child" by Swedish House Mafia.
Also LOVED Katy Perry's "WIDE AWAKE" song and especially the music video. It's actually about her ultra personal breakup with her husband Russel Brand

The Neon Trees are wonderful, especially the front man. He is an amazing performer. I loved "EVERYBODY TALKS" which slowly but surely climbed the charts into the top 10.

I'm a big Linkin Park fan so I was thrilled with their "Burn it Down" song and the cool video!



Favorite TV Shows of 2012
Mad Men
American Idol
So You Think You Can Dance
Restaurant Impossible/Resturant Stakeout – Love Chef Robert Irvine and Willie Degel in basically the same type of show.
Toy Hunter – Enjoyed watching this with my son Matthew who is a serious collector at age
Mad Men was still by far my favorite TV show of the year. Even though it failed to win its 5th Emmy in a row for Best Drama (Ripped off by the way!) I still believe it's the best show on TV today. Here's one of the most popular segments from season 5 when Don Draper's wife sings a song for him. I grew to like her. 🙂
I'm still a fan of American Idol and enjoyed season 10 as one of my favorites (a local from Georgia) won it all, Phillip Phillips. I predicted he would win the first time I saw him in the early auditions. Here's his finale performance of HOME.

Another favorite for me was Colton Dixon who made it to the top 7. Here's his version of Piano Man.

Technology
As you might know, I love technology so here were my favorites of 2012.
MacBook Pro with Retina display is my favorite new thing of the year. Sheer perfection!

iPhone

5 did not disappoint! I love the larger display, faster chip and faster internet.
IPad Mini is very cute and functional for those who need something between an iPhone and iPad.

Flipboard

is still my favorite iPad app. Beautifully display content and makes it easy to share.

Voxer

and Facebook Poke apps made communicating with friends and family fun and easier.
Here's a good wrapup from Youtube for 2012