What an amazing National Championship game between the top two teams in the country, Alabama Crimson Tide vs the Clemson Tigers. It was a rematch of the 2016 championship game that Alabama won 45-40. Last year Clemson was undefeated and ranked number one and Alabama was number two with one defeat. This year, Alabama was the undefeated team ranked number one and Clemson was number two with a defeat.
I became a Clemson football fan over 20 years ago when I married a Clemson graduate who played in the marching band. I slowly great to love the school, the traditions and their great football program. Through the years I've enjoyed many outstanding teams with incredible players such as Woody Danzler, Tajh Boyd and many more. However, this current team has been lead by the best of them all….Deshaun Watson!  Yes, Watson has been robbed of two Heisman Trophy Awards but that's all right because he managed to win the most important trophy of them all. The National Championship Trophy!
The Comeback Kids
Alabama lead the entire game until late in the 4th quarter. When it was 14-0 Alabama it looked extremely bleak for Clemson but then they scored before the half to give some hope and make it 14-7. However, Alabama would extend the lead in the second half to 17-7 but the Tigers roared right back to make it 17-14! Then again Alabama scored to make it 24-14 and everyone could sense it was all over…but not for the never say die Tigers who scored again to make it 24-21! Then, for the first time in the game, Clemson took the lead to make it 28-24 with only 6 minutes to go!
Alabama showed the heart of a champion by saving the season on a 4th down play and then a trick play took them to the Clemson 30 yard line with 2 minutes left. Their rookie quarterback then rushed for a 30 yard TD to give Alabama the lead again at 31-28!
The Final Drive
With 2 minutes left, Clemson quarterback told his players "Let's become legendary! Let's do something great!" and promptly marched them down the field with incredible throws. Mike Williams made a couple of amazing catches reminiscent of Tyree and Manningham from the New York Giants in the Superbowl vs the New England Patriots.
Mike Williams with the first of 2 spectacular catches in the game
Tyree from the Giants and his legendary helmet catch that lead to upset victory in the Superbowl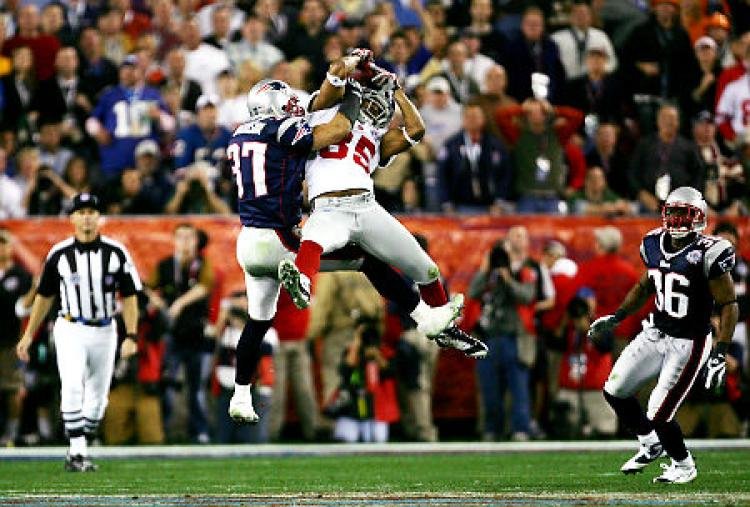 Here's the other amazing catch by Mike Williams
Which reminded me of the Mario Manningham catch from Super Bowl 46 between the Giants and Patriots.
Here's a critical catch that few people are talking about… by Leggett with one hand to give Clemson first and goal with 14 seconds left! It took Clemson inside the 10 yard line for a first and goal to go.
Here's a better view from the reverse angle…
Here's another critical play that few people have remembered but it was tremendous and prevented Alabama from taking a 21-7 lead which could have been a back-breaker! It was a fumble that Alabama was about to return for a score but Hunter Renfro (yes, the same guy who caught the championship winning pass at the end of the game!) hustled and made a touchdown saving tackle by throwing his body at the Bama player who thought he had clear sailing!
Here's the final drive from youtube

Here are the two crazy catches by Mike Williams

Here's my Youtube playlist of videos of Clemson football

Here's the winning catch!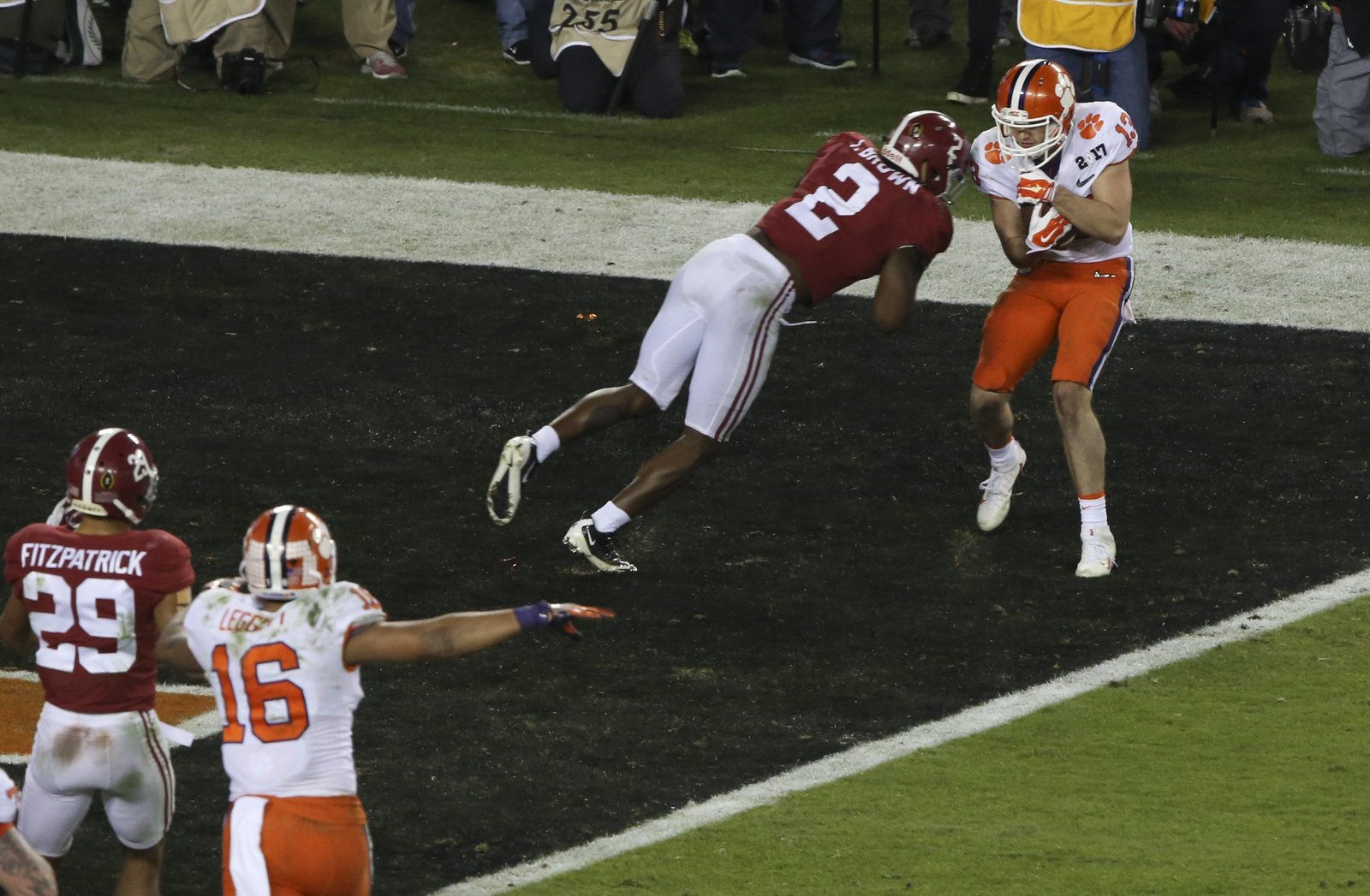 Stunning Stats to chew on
Clemson defeated 4 teams this season that have won the last 7 National Championships! This included Alabama (4) Ohio State (1) Florida State (1) and Auburn (1).
Alabama only gave up 32 points all year in the 4th quarter. Clemson scored 21 in the 4th quarter in this championship game!
Alabama had not lost a game entering the 4th quarter with a double digit lead in Coach Saban era (97-0)!
Alabama prevented Clemson in 2016 from becoming the first 15-0 team in history and Clemson prevented Alabama from becoming the first 15-0 team in history.
Clemson ended 13 game losing streak vs Alabama (Last victory was 1905!)
Clemson ended Alabama's 26 game winning streak (last loss was September 2015)
Alabama's Nick Saban would have tied Alabama's Bear Bryant with his 6th championship.
Saban was 5-0 in championship games.
Favorite Quotes
Deshaun Watson told his teammates before the winning drive "Let's be legendary. Let's be great!"
Coach Dabo Sweeney told his players "Let the light that shines inside you always outshine the light that shines on you"
He also said "I don't know how we're going to win but we are going to win because of love. Because we love each other"