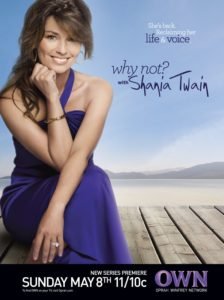 I've always loved Shania Twain ever since the first time I heard her sing "Any Man of Mine". It was clear that she was going to become a superstar.
She has gone thru so much in recent years personally and professionally. In her new TV series called "Why Not" she shares all of these struggles in an open and honest way.
Here's a Youtube playlist I created that will have scenes and episodes from the show. Right now I have the first six episodes and her special interview with Oprah about her show and what lead up to it. She shares the shock and pain of not only the end of her marriage of 14 years but also the anguish of learning that the other woman was her own best friend!