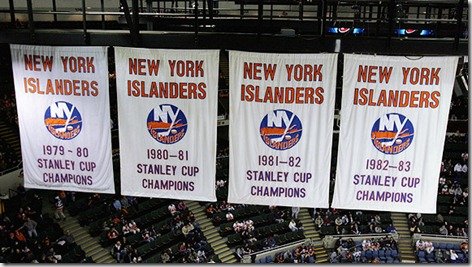 When I was a kid I used to watch/listen to New York Islander hockey games and get so nervous that I would draw to calm down.
Here's one of the drawings from an Islander vs Flyers game which would become the Stanley Cup finals showdown in 1980 when the Isles would win their first of four straight Stanley Cup titles. It should have been 5 in a row but Gretzky and the Oilers got help from the NHL when they changed the format from 2-2-1-1-1 to 2-3-2 which totally did the Islanders in.
Notice my boyhood heroes…Chico Resch, Bryan Trottier, Denis Potvin and my favorite scorer, Mike Bossy who was famous as a rookie for scoring 50 goals in 50 games!