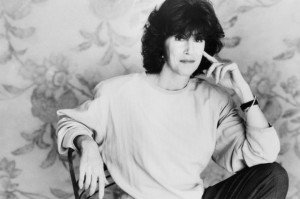 I was very sad when I heard about Nora Ephron passing away at the age of 71 due to Leukemia. She has always been one of my favorite writers. I've covered some of her movies on here with entries for Heartburn and Julie and Julia. I still plan to share my thoughts on her other classics such as "Sleepless in Seattle", "You've Got Mail" and of course her best work, "When Harry Met Sally".
Here's a nice collection of quotes by Nora Ephron.
Friends remember Nora.
Here are some wonderful video clips of Nora discussing her life and the craft of writing.
Nora and Meryl Streep talking to Charlie Rose about Julie & Julia followed by a bunch of other delightful clips of Nora Ephron through the years.
Nora talks about Julie & Julia with The Guardian
Nora talks to Charlie Rose about journalism and keeping things fresh as a writer by challenging yourself with tough projects and avoiding repeating yourself.
Nora talks to AuthorMagazine.org about writing
Early Coffee with Nora Ephron to discuss her book "I Remember Nothing"
Nora on Conversations