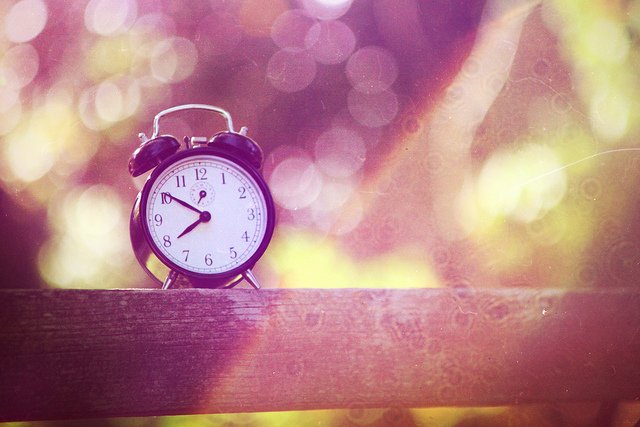 Every new year we make resolutions to change our ways. They can be things we want to do and things we want to stop doing. Most of the time, we don't keep stick to these goals for too long.
This year, I'm looking at the word resolution in a whole new way. I'm going to focus on the definition that relates to visual display resolution as in pixels and graphics quality. This year I will dedicate myself to staying focused on what's most important in life and making every moment count. Time is the most precious commodity we have in life because we only get so much of it and never know when it can run out.
We must keep our eyes open and mind clear from the endless stream of distractions that flood our existence on a daily basis. We also find ways to procrastinate even subconsciously on things that don't matter that much to us. They simply take us further away from accomplishing  what we really want in life.

So I will continue to make my lists of things to do but instead of paying attention just on each item I will focus on prioritizing everything, especially new ideas and opportunities that appear every day. The key will be to keep a razor sharp focus on the most important things at all times. Every little decision impacts the big picture. Every yes means no to the things you truly want to accomplish. It's difficult to say no sometimes because people get hurt but we must be strong or else we weaken our plan. Sometimes being negative (learning to reject temptations) can be the most positive thing we can do when it comes to our goals in life.
Life is contact Sport
Another important mantra for me in 2014 is "Life is a contact sport" which means we do not live in a vacuum, it's all about connecting with each other. When it comes to achieving our goals in life, we must learn to work with others. This applies to personal and professional endeavors.
One of the most important tools for keeping everyone informed and connected when working together on any project is some type of task manager. I've tried dozens of different apps thru the years and I'm always looking for the best of breed. For a time it was Basecamp, then it was Do.com and then Wunderlist but now I am in love with Trello.
Here's a quick video demo of Trello. It's totally different from all of the other types of task and project managers because it lets you create lists that groups of people can prioritize with voting tools and by dragging and dropping items. Using a tool like this makes it quick and easy to stay focused on what needs to get done. It also helps keep everyone up to date and on the same page.