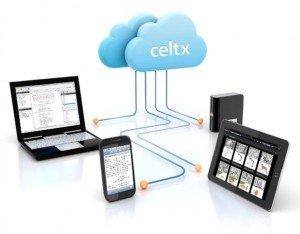 I was pleasantly surprised when I decided to visit www.Celtx.com tonight and discovered their whole new website and platform. It's always been the best writing tool for screenwriters with its free desktop application but now they've built a very useful writing desk in the cloud. They now offer all of the features that came with its premium account for free which includes the ability to share projects with others for collaborations. They plan to release premium plans again in the future that offer more bells and whistles such as more disk space but this free account is very impressive. checkout what it includes:
Controlled Sharing
Share with any partner
Your files cannot be re-shared by partners
Project and File Backup
Access every saved version
Personal Storage Space
Script Editing
Write scripts in the cloud
Activity Stream
Add comments and feedback to project and file updates
Mobile and Desktop Support
Sync projects and always work off the latest version
Note: They also have mobile apps for iPhone, iPad and Android. 
Summary
I am very excited about the new and much improved Celtx! I love that they've gone full throttle with the cloud and allow writers to collaborate for free now. I guess they realized that most writers were using existing online services like GoogleDocs and Microsoft's Live Office (SkyDrive) platforms to collaborate so this was a smart move on their part. Their writing platform is second to none with just about everything you need to write screenplays, plays and even novels.