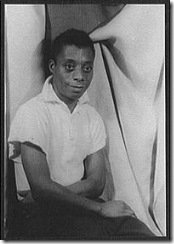 I've always loved going to public libraries and getting lost in the stacks which usually meant somewhere deep in the bowels of a library where their oldest books were kept. My favorite section was the biography area. I loved learning about brilliant people from our past.
One of the most memorable figures that I learned about and one that remains important to me to this day was James Baldwin. He was primarily a writer, playwright, and poet but he was much more than that. He was a powerful speaker and educated many about African-Americans and mankind itself. It might have been partly because he was a preacher at age six thanks to his preacher dad.
You must checkout some of the videos I've shared here of James Baldwin to get a better understanding of what he was about. He was such a charming, intellectual and compassionate soul. He was way ahead of his time too. He was so disturbed by his country's brutal racism that he chose to live in France for many years. Some considered him unpatriotic for this behavior but I admire him for this protest and totally understand why he did it. Read his work and experience his speeches and interviews and you will too.
By the way, many literary greats has shared their love and admiration for James Baldwin. For example, Maya Angelou called him her brother and friend and said he inspired her to write her monumental "I Know Why the Caged Bird Sings".
Must-see 6-minute clip of James Baldwin at UC Berkley in 1979 where he shares wonderful thoughts on Malcolm X and why he dislikes the term Civil Rights.
James Baldwin Interview in three parts
February is Black History month so I plan to share many more of my favorite African-American heroes this month.