I'm so excited to announce that my friend and favorite songwriter of all-time Holly Knight has been nominated for induction to the Songwriters Hall of Fame!!! You can help by joining the www.SongHall.org and voting for her in the songwriter non-performer category. Here is the announcement!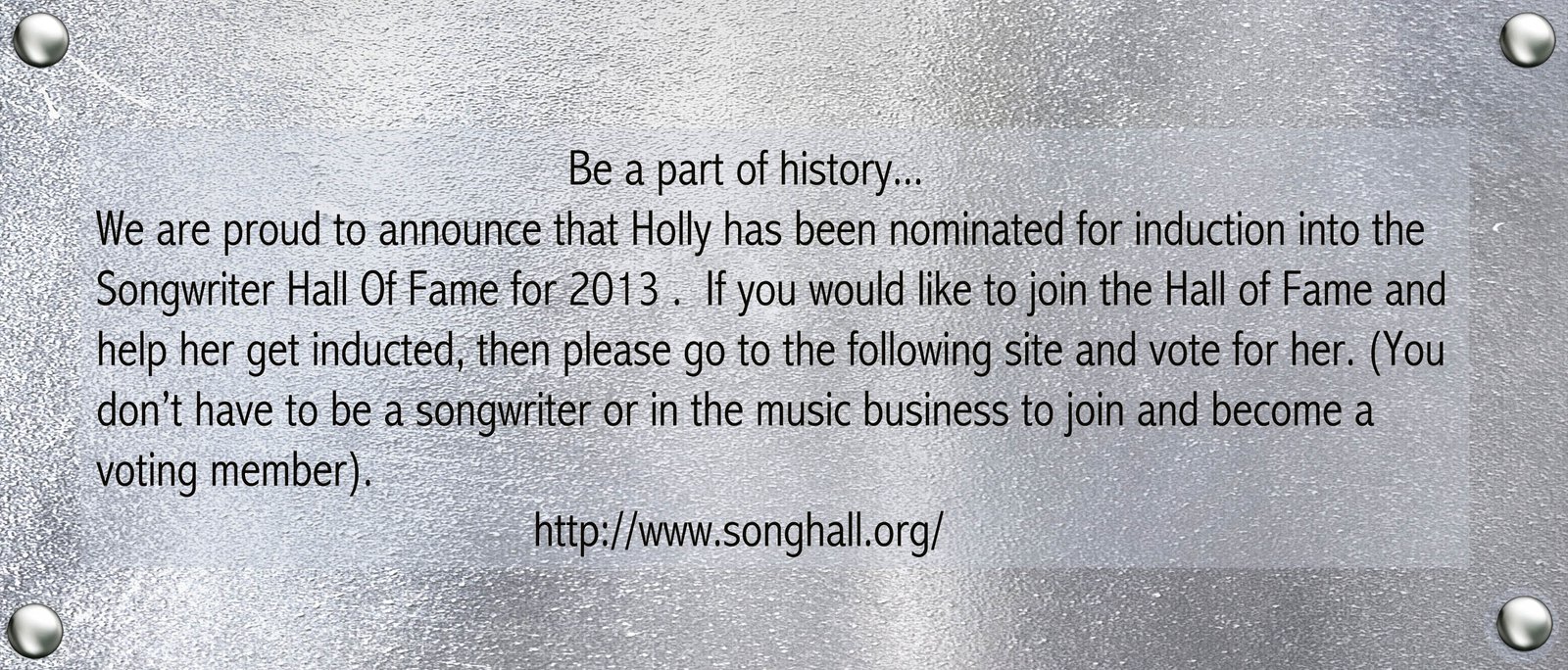 I think once the voters see her amazing body of work then she will get in finally! The thing that I've always loved about her songs is how varied, eclectic and how positive and strong they all are. Here's a sampling of just some of her songs and you'll see what I mean!
Contents:
Better Be Good to Me – Tina Turner
The Best – Tina Turner
The Warrior – Scandal
Obsession – Animotion
Love is a Battlefield – Pat Benatar
Change – John Waite
Just Between You and Me – Lou Gramm (Foreigner)
Love Touch – Rod Stewart
Hands Tied – Scandal
New Romance (My favorite!) – Spider
*Update*
Holly was inducted into the Songwriter's Hall of Fame along with another favorite, Foreigner!
Here's Holly's profile on the Songwriter's Hall of Fame website.
Here's the announcement page from Holly's website.