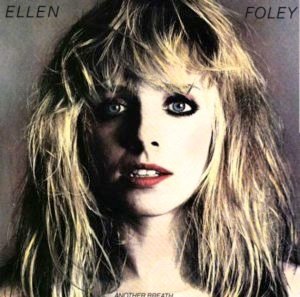 I've always loved Ellen Foley. Most people don't know the name but once they hear that she sang the female part on Meatloaf's "Paradise by the Dashboard Light" they remember her. Sadly, though, they think she's the singer that appeared on Meatloaf's music video for the song but that was Karla Devito who lip synced to Ellen's powerful voice. It should have helped launch Ellen's career and it did lead to her critically acclaimed solo album "Night Out" but sales were not great despite praise from Rolling Stone magazine a cult following. I really liked her solo efforts too but for whatever reason she never really made it big commercially but everyone agrees that she was a great singer and a dynamic performer. Checkout the songs below. She also did a stint on the popular TV series Night Court but it was only one season.
As for her personal life, Ellen dated Mick Jones from the clash at their peak and this ill-fated relationship was the inspiration to one of their biggest hits, "Should I Stay or Should I Go" which covered their tumultuous times.
Here's her Facebook page
Here's the most popular song she did. Meatloaf's Paradise by the Dashboard Light. Such a shame that Ellen didn't get to perform in the popular music video which featured Karla DeVito instead.

Another popular collaboration was with Ian Hunter on his big hit "We Gotta Get Out of This Place"

Here's a live version with Ian Hunter

Stupid Girl from The Kenny Everette Video Show

Stupid Girl

We Belong to the Night

What's a Matter Baby

Shattered Palace (Sons of Europe)

Another version of Shattered Palace. Ellen was never more beautiful here

Ellen performing the song written about her in recent times. "Should I Stay or Should I Go"

Ellen Foley playlist