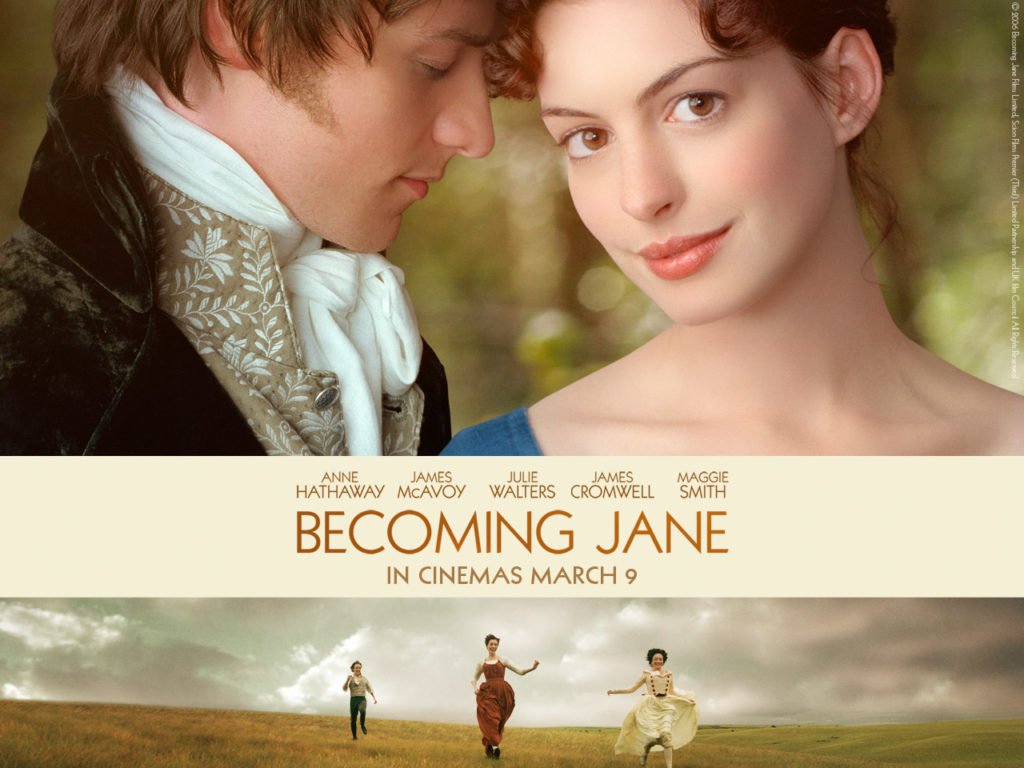 The movie "Becoming Jane" is a wonderful experience if you want to learn what events in her real life inspired all of her glorious novels ("Pride & Prejudice", "Sense & Sensibility", "Emma", etc.).  It's also a heartbreaking saga as sometimes reality doesn't mimic fiction. Still, it's a comforting revelation knowing that the famous author of classic love stories actually experienced the power and depth of true love. It all makes perfect sense once you learn more about Jane Austen the person.
Anne Hathaway and James McAvoy give splendid performances as Jane and her real life Mr. Darcy. The writers and director did a masterful job sprinkling many storylines from her novels throughout the movie so true Jane fans will have a field day watching this movie. The look and feel are also first class as you think you're watch one of the many classic film adaptations of her novels.
What's impressive about Anne Hathaway is the depth of her research for her role of the legendary author. She read every one of her novels, letters and many biographies and critical essays on her real life. It's interesting to note that Anne actually did her thesis at Vassar on Jane Austen! One could say she was destined to do this role.
Here's the official trailer

Here's an excellent interview of Anne Hathaway who discusses the real life Jane and the movie. It also includes a good clip from the movie.

Spoiler Alert!
Here's a pivotal scene between Jane and her Tom

Another powerful scene
Here's the full movie